Playing alto 2 1/2 years
Subscriber
Messages

4,719
Locality

France
4.00 star(s)
Rating: 4.00/5 1 Votes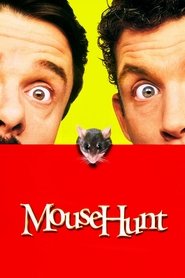 Title:
MouseHunt
Tagline: Who's hunting who?
Genre: Comedy, Family
Director: Gore Verbinski
Cast: Nathan Lane, Lee Evans, Vicki Lewis, Maury Chaykin, Eric Christmas, Michael Jeter, Debra Christofferson, Camilla Søeberg, Ian Abercrombie, Annabelle Gurwitch, Eric Poppick, Ernie Sabella, William Hickey, Christopher Walken, Cliff Emmich, Melanie MacQueen, Brianna Shebby, Danielle Shebb, Leslie Upson, Mario Cantone, Peter Anthony Rocca, Steve Bean, Suzanne Krull, William Frankfather, Frank Welker
Release: 1997-12-19
Runtime: 98
Plot:
Down-on-their luck brothers, Lars and Ernie Smuntz, aren't happy with the crumbling old mansion they inherit... until they discover the estate is worth millions. Before they can cash in, they have to rid the house of its single, stubborn occupant: a tiny and tenacious mouse.